Seascape and action photographer
Senior Advertising Creative, Steve Deer, treats his local neighbourhood on The Wirral in Northwest England as his photographic playground. Every weekend he wanders around with his camera, always finding something new to shoot, or different perspective to capture.
Watch Steve as he shows us how he treats seascapes and action photos in a similar way to create stunning photos.
Steve Deer talks about taking seascape and action photos
The latest in a series of videos, showcasing Canon owners as they demonstrate how they took some of their favourite photos.
During filming Steve talked about how he spends his weekend with his EOS camera.


Horse and Hilbre, © Steve Deer

How did you get into photography?
About 20 years ago I started taking a camera with me when I went down to the coast – we only live 5 minutes from the sea, and I call it my playground. Due to my job I was quite well up on Photoshop even before digital cameras were widely used.
I started looking at early photo websites and got inspired into taking black and white shots, maybe I'll get back into doing that one day.
Masao Yamamoto and Ragnar Axelsson are inspirations for me, their photographs tell a story.
Do you think your training as a graphic designer influences your photographic style?
I think it gives me spatial awareness and an eye for creative composition. These are important to me when taking a shot. I understand the "rules of photography" but I try not to be overly concerned about them. You run the risk of taking the same photo as everyone else.
I really like it when the super minimal approach comes together!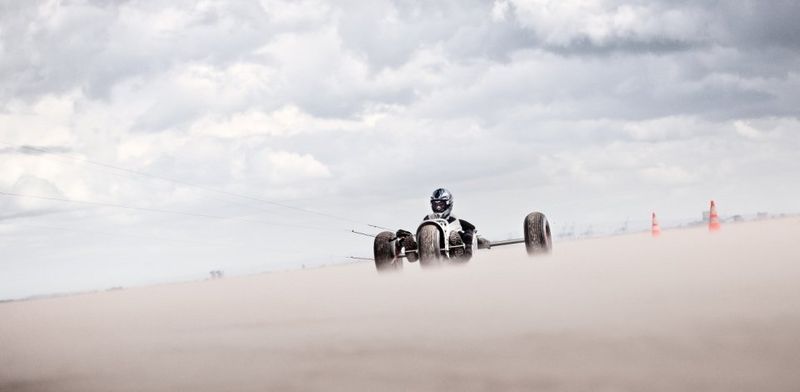 Mad Max Reunion, © Steve Deer
Is that how you would describe your style?
Simple, clean, spatial. Striving for that 'Zen –like' quality. You'll notice regardless of whether it is landscape or action, I always shoot from as near the ground as possible to get the right perspective.
And the coast gives you that?
Oh yes, I'm happy to return to the same scene over and over again, there will often be something different to see, and learning to see it is the key.
I look for graphic lines in the scene that interact with the overall space. I ask myself 'is there anything going on that conveys some sort of narrative'.
You certainly go back to the mudyard regularly, what are you hoping to find?
For a desolate place, it's also very busy. Lots of rotting marine stuff lying around… Maybe what I'm searching for is something really simple that conveys the decomposition and miserable mood of the whole scene. But, maybe not. I just know there is a great shot waiting to be taken there.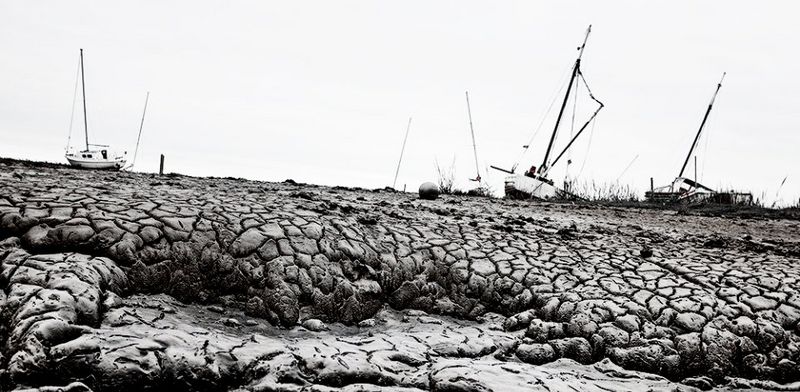 The Mudyard, © Steve Deer
Some of your most striking photos are your action shots, what do you think are the challenges of capturing action?
The hardest is catching the right moment, or micro-moment, everything is happening so fast. But at the same time to make the subject stand out. You have to think about the aperture, shutter speed and the angle you shoot at to separate them from the scene.
Finally, you have to portray the excitement of the event. To be faithful to the emotion.
Having watched you shooting the windsurfers, there appears to be an understanding between them and you.
Several of them like to perform when they see the camera, I have learnt to recognise their sail colours and watch for them to start coming in close. Naturally I concentrate on the performers, they make it a lot more enjoyable for me.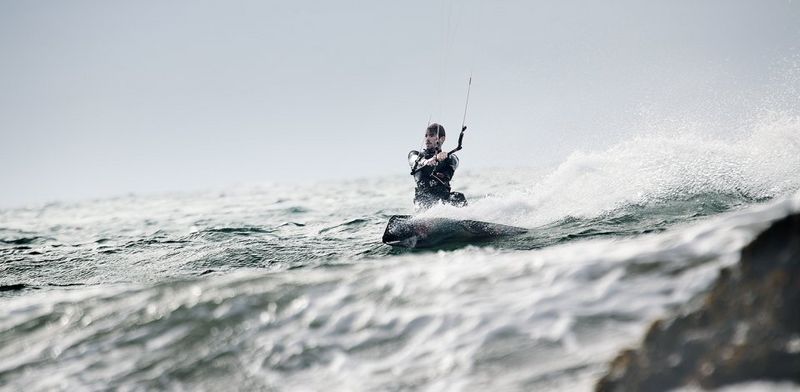 Rhosneigr, © Steve Deer
What advice would you give to seascape and action photographers?
First, keep going out with your camera. That amazing shot is out there, not on the couch!
Try to plan what you are going to shoot. It's best to have a plan, but don't worry if you move off it as opportunities arise. I'm always looking for something that makes me laugh. So you have to be spontaneous as well.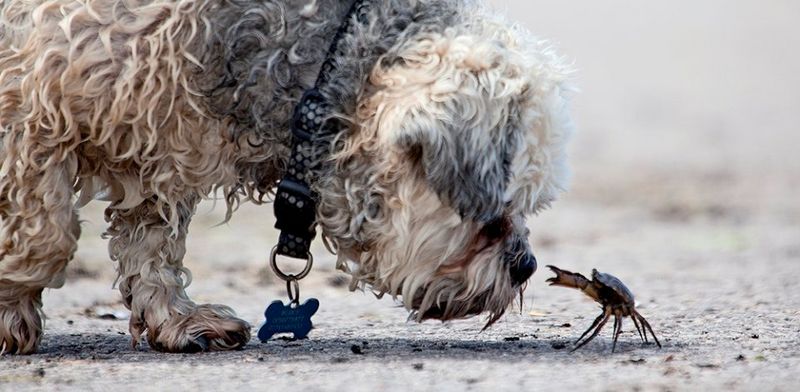 Feeling Lucky Punk? © Steve Deer
And don't be too precious about your equipment. You can always clean them off when you get home!
So, what's next?
I love my photography, but I'm not overly ambitious. I do it for pleasure.
But, thinking about it now I'm definitely going to return to black and white and try to capture even more simplistic scenes. Maybe something completely abstract.
Search Steve Deer to find out more about his photography.